Welcome to the
Hostelstyle
Guest rooms
from € 15 / person
in the Odenwald
Oberzent-Beerfelden
Bringing nature, relaxation and action in good air in harmony is our strength. The Odenwald offers everything your heart desires for motorcyclists, downhill bikers, touring cyclists and hikers.
We have everything except the motorway.
Do you ride your downhill tours in the Oberzent in the Bike-Park Beerfelden? Are you hiking in the Odenwald? Do you go on motorcycle tours or excursions in the Oberzent, curving around in the Odenwald or chilling at the Marbachstausee? What you are looking for is the right, inexpensive, chilled-out place to stay in a former factory - refurbed - just the right mix between camping, hostel, guesthouse and hotel?
Yepp - you've come to the right place!
Individual vacationers, bikers, hikers and motorcyclists or Groups up up to 4 people can sleep in one room.
With four bunk beds and two double beds you are equipped for every daydream.
Our three guest rooms, spread over two floors, are complemented by a kitchen / common room with a chill-out area and a giant monitor. We have a bathroom with shower / washing cubicles and four toilets. In the common room you can show your downhill videos, share your motorcycle tours with others and put your mobile phone pictures on the screen - or just watch films / TV. WiFi incl. SAT> IP for smartphones / tablets is available to you free of charge.
For the real outdoor freaks there is a campsite for 2 tents, our outdoor kitchen with grill and its own dishwasher. Of course, as guests, you can also grill, eat and chill outside. A covered patio is available for you.
We are in the immediate vicinity of a supermarket, with shopping opportunities until 10:00 p.m.
​
Oberzent Beerfelden offers you the right location for a real Odenwald Vacation Package. The Marbachstausee invites you to swim and once a year the Sound of the Forrest Festival takes place there. Oberzent Beerfelden is an alternative in nature to the hostel in Heidelberg or Frankfurt / Darmstadt and the overcrowded tourist areas.
You can reach us with the S-Bahn from Mannheim / Heidelberg (to Eberbach) and the regional trains in the direction of Erbach / Odw and Beerfelden-Hetzbach.
You can also take your bicycles with you on the low-floor buses on line 50 during the week. At the weekend, the natural bus routes 40/50 with bike trailers run from Michelstadt / Erbach Odenwald and from Eberbach.
People who have always wanted to be pulled up a mountain by bike, there is a lift available in the Bikepark Beerfelden.
Try it & Love it -
Holidays in Germany - something completely different!
​
STAY
AT
Refurbed old factory building

​ Friendly and knowledgeable staff

​ Large communal area - great place to meet new people

​ Excellent location

​ Walking distance to supermarkets

Chillout area / outdoor kitchen / barbeque

Large screen to share videos​

Bycicle distance to Eberbach (S-Bahn to Heidelberg and Mannheim)

Bycicle distance to Railwaystation Oberzent-Hetzbach or Erbach / Odw. (Regional train to Darmstadt / Frankfurt)

​ Eco-Prices for ByO sleeping-bags

www.oberzent-hostelstyle.com your way for relaxed vacation
Hostel style
Guestrooms?
​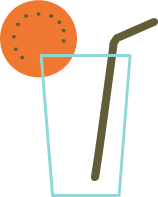 incl. outdoors
Area
with
Kitchen &
BBQ
Hostel fun
Kein Hotel, Keine Pension, dafür Hostelstyle
Gemeinsam Natur erleben
check it & love it
Hostel fun
Kein Hotel, Keine Pension, dafür Hostelstyle